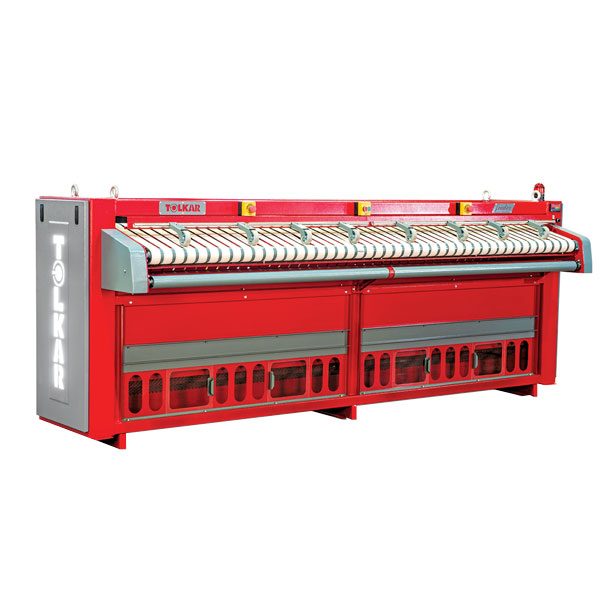 TECHNICAL INFORMATION
Single-carpet suction bench.
Working width 3000-3300-3500mm.
The introducer is designed for large capacity ironers in order to perform the most demanding high quality finishing operations.

Suitable for linen, pillow cases, napkins and tablecloths.

Ergonomically designed structure equipped with high efficiency centrifugal fans which generate a strong air flow.

Tasks such as hanging, folding and stretching, normally carried out by operators, occur mecanically. This provides signficant savings.

Moreover, the space between the sheet is considerably reduced too leading to an important production increase.

Speed and extraction settings are adjustable, deepending on the type of garment introduced.

Automatic synchronization of speed with the mangle.